MANUFACTURER OF INDUSTRIAL ROBOTS

CRP AUTOMATION is a national high-tech certified enterprise for the production of industrial robots, control systems and components.
Over the years of development, our company's core technology has been integrated into half of China's industrial robots and is widely used in welding, painting, moving, palletizing, polishing and other fields. The company has established six major marketing and technical service centers across the country to provide customers with professional and timely services and turnkey solutions for the use of industrial robots.

Our goal is to allow customers to use each robot effectively.

The company has a wealth of experience in robotics, adhering to scientific developments based on independent innovation, and has achieved rapid and sustainable development. We strive to provide society with practical, reliable and high-quality products. In the context of the global wave of automation, the company has a long-term vision and actively cooperates with well-known manufacturers of industrial robots, as well as small and medium-sized companies with great development potential.
New challenges — new opportunities, the company is moving in the direction of specialization, practicality and internationalization! We look forward to working hand in hand with the most outstanding partners to achieve outstanding results

---
ROBOLOGIC IS ENTERING THE MARKET OF THE NORDIC COUNTRIES, AND WE OFFER PRODUCTION AUTOMATION SERVICES.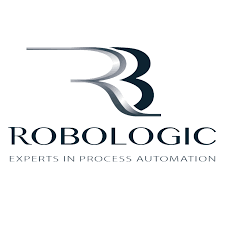 We have been working in the field for 11 years, we have more than 100 ready-made projects.
During this period, we have accumulated the necessary experience in the field of mechanical engineering and automotive industry. Our main partner is Volkswagen AG. Now we are participating in the implementation of the project of the Porsche Macan production line.
We want to transfer our acquired experience to the Baltic States and Scandinavia.
Robologic is the official representative of the robots of the company CRP robot.
The quality of the equipment and its cost-affects the price for the end customer.
If you are interested – we can give you more information about industrial robots, as well as discuss with you the possibilities of improving your production line.
---